Hey guys, I'm not getting much use out of my car anymore so shes up for trade.
A LOT of work has gone into her recently and well, she runs pretty good right now. I don't have time to safety or etest but I know it passed with flying colors just under a year ago for etest, and I've dropped in a new DOHC with a lot less KM then the ODO says...and have receipt to show for it.
I'm looking for a truck, a GMC Jimmy, Blazer, Vue, S-10, anything in SUV or Truck category id be interested in.
2001 SC2
Body- 210xxxKM
Engine- 160xxxishKM
Newer Rad, 1.5"eibach lowering springs, Tinted taillights, all black leather/vinyl interior with black panels, 2.5inch Brulen stainless steel exhaust system, sunroof, power windows and doors, leather wrapped steering wheel, and more. Ill also throw in some rims I have for it. they are 16in, one rim is bent but fixable and all the tires need replacing.
Id be interested in trades for certain parts like tails and springs if you add a bit of cash plus stock parts.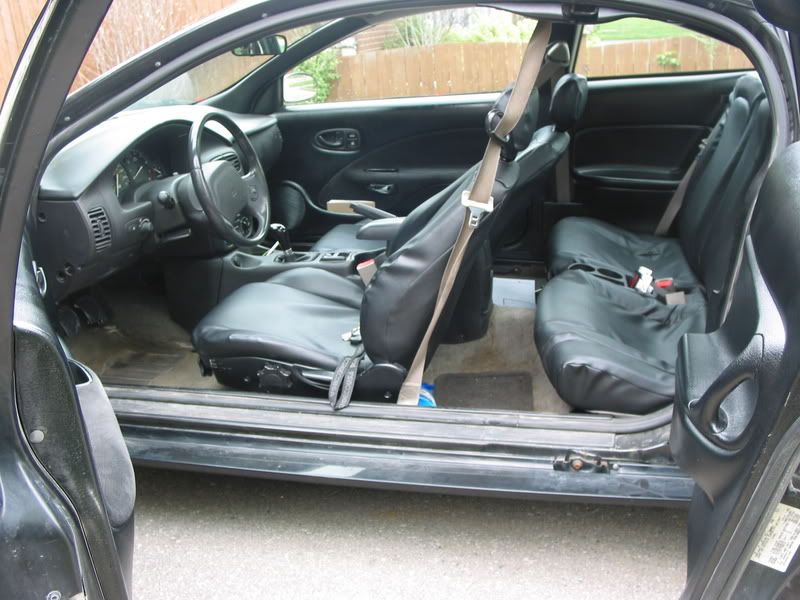 If your looking to buy it, I'm looking for a quick sale of $4500 OBO as is.
Thanks for looking, Mitch